Posted On: September 19, 2018 by First Community Bank and Trust in: Community Events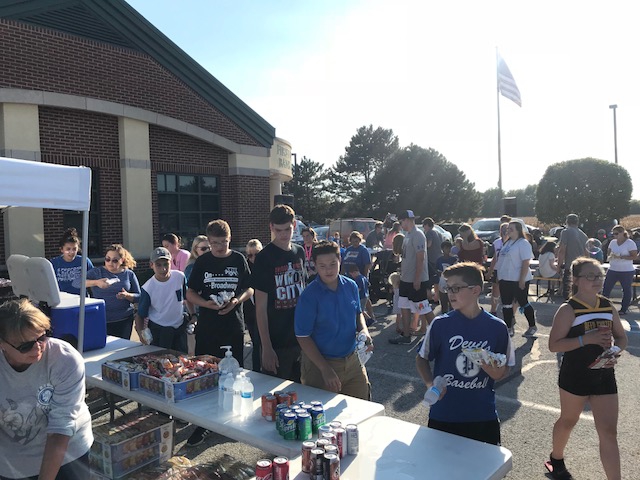 On Friday, September 14th, First Community Bank and Trust hosted its annual Homecoming Tailgate Party in the parking lot of the bank's Peotone Financial Center. The much anticipated, free event provides hot dogs, brats, chips, and pop for attendees as well as music, Blue Devil tattoos and a raffle.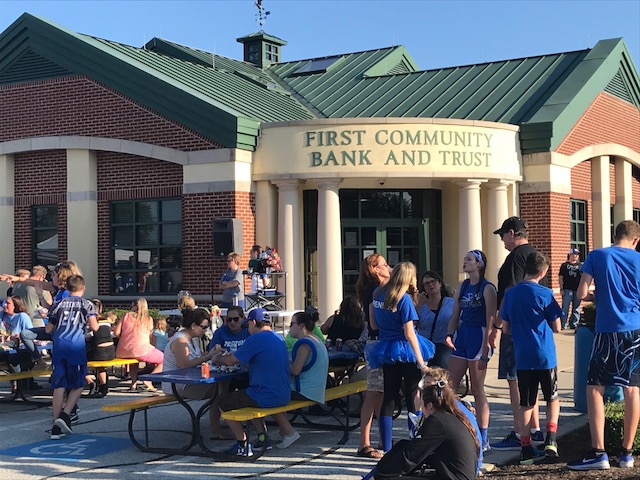 This year, rain was nowhere in sight and the Blue Devils experienced perfect weather for their homecoming festivities. The ideal weather made this year's tailgate party one of the most highly attended since the event's introduction back in 2010. Hundreds of Blue Devil fans made their way from the annual homecoming parade to First Community Bank and Trust to continue the celebration ahead of the big game.
This year's raffle giveaway included a foldable end table, football tote bag, tailgating cookbook, cooler with built-in radio, FCB&T blanket and Tervis Tumblers and tailgate snacks. First Community Bank and Trust is pleased to announce that Carter Bettenhausen of Peotone took home the prize!
The bank would like to thank the community of Peotone for joining them for another great homecoming celebration and hopes to keep this tradition alive for years to come!
---
About First Community Bank and Trust
First Community Bank and Trust is a privately-owned bank. Established in 1916 First Community Bank and Trust has been serving Beecher, IL, Peotone, IL and the surrounding communities for over 100 years. Our commitment to providing the best banking products and services is matched only by our outstanding customer service. We offer traditional community banking services, including mortgage, consumer, and commercial lending, as well as state of the art electronic banking services.
Press Contact:
Bridget Goedke, Marketing Assistant
First Community Bank and Trust
(708) 946-2246