Open an Account Online
Opening an account online, either on your desktop computer or mobile device, has never been easier. Whether you are looking to open a Checking Account, Money Market Account, NOW Checking Account, Savings Account or a Certificate of Deposit, this is the place.
Our intuitive online account service allows you to upload your driver's license to gather your personal data, securely verifies who you are using questions from your past financial records and allows you to open other service like Mobile Deposit, Debit MasterCard, First ePay and more.
View How to Open an Account Online
Welcome! Start by entering your email address and then start your new application.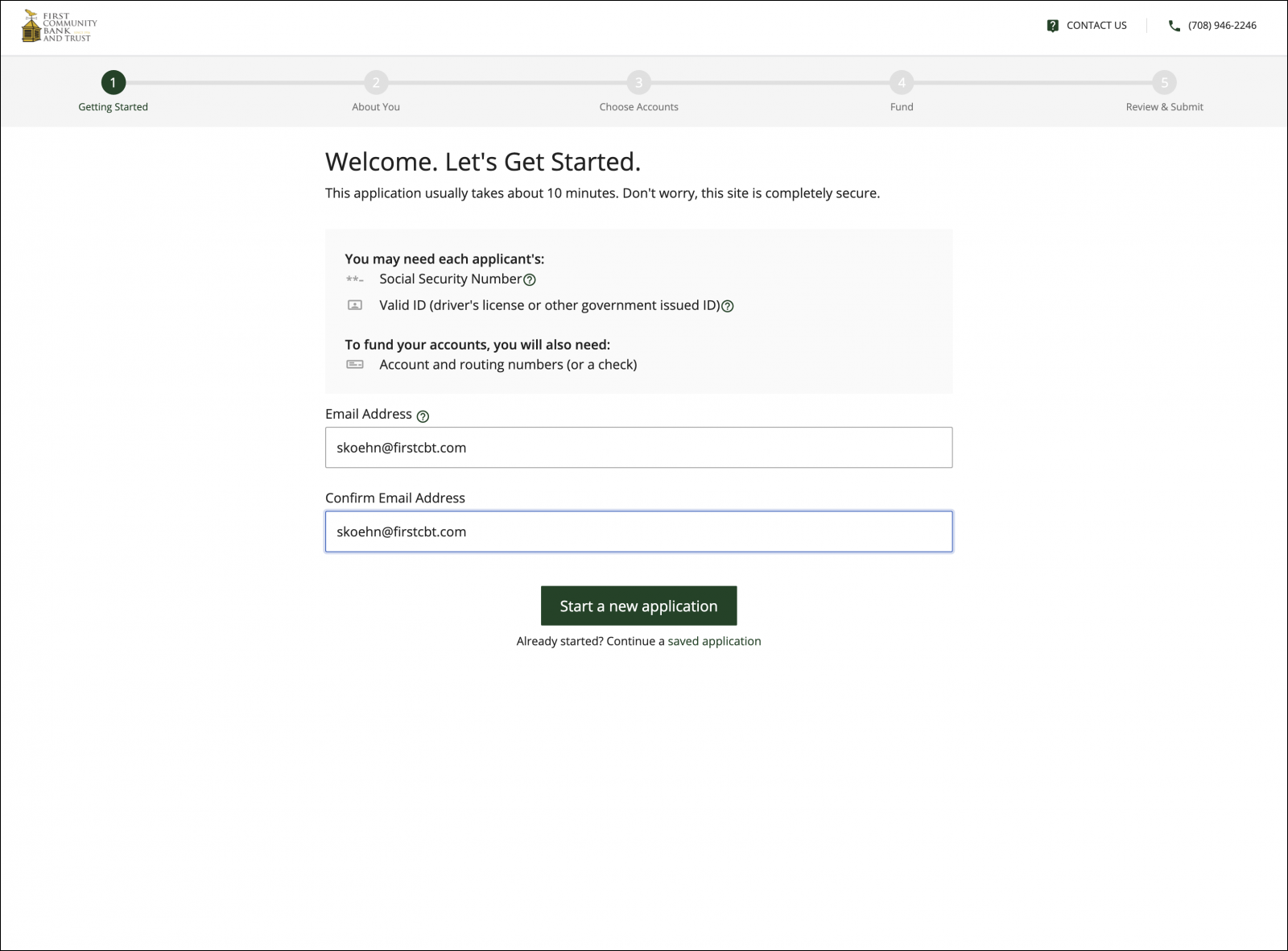 Upload your driver's license to capture your information, or enter your info into the fields provided.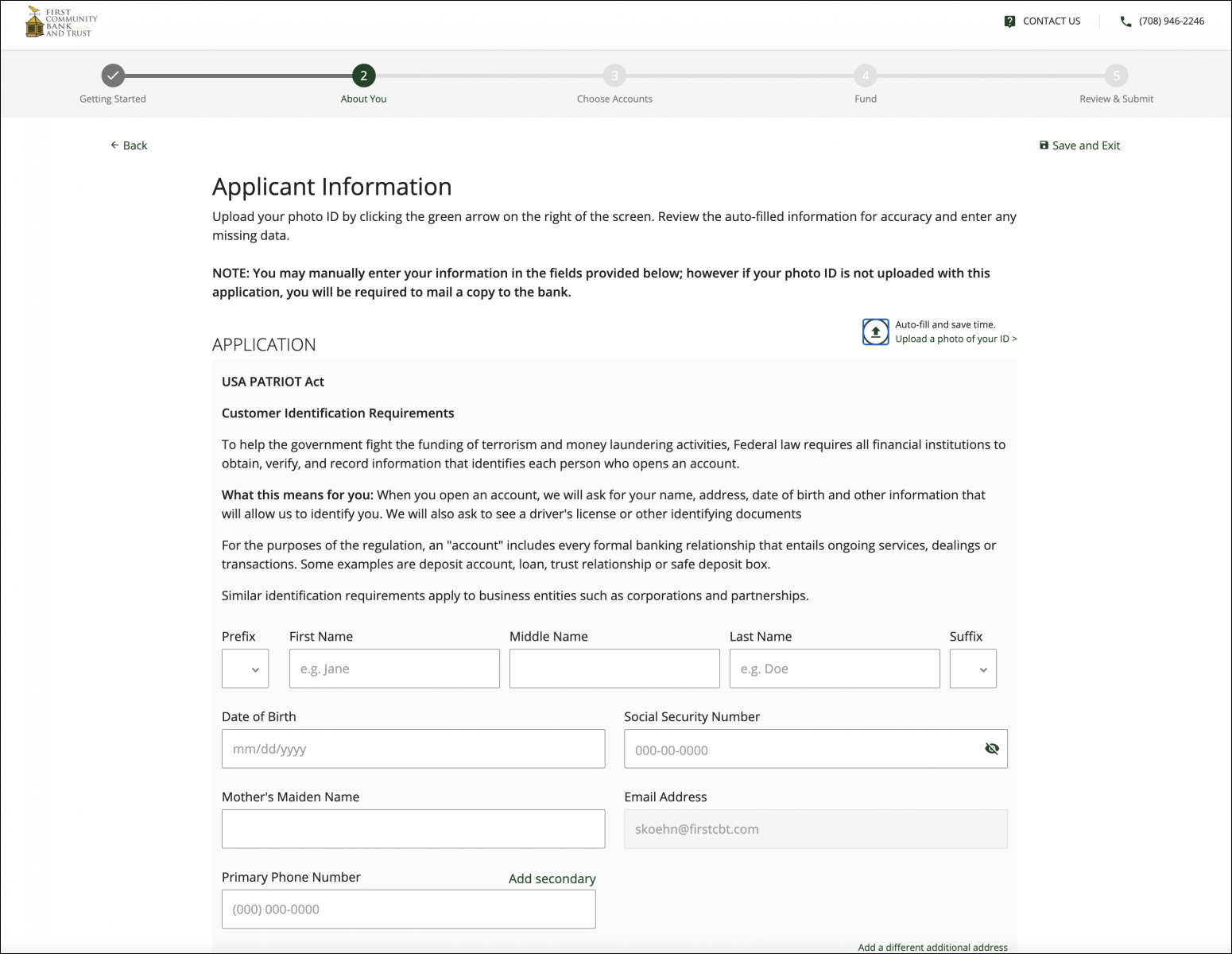 Upload a copy of your driver's license, front and back, for account verification purposes.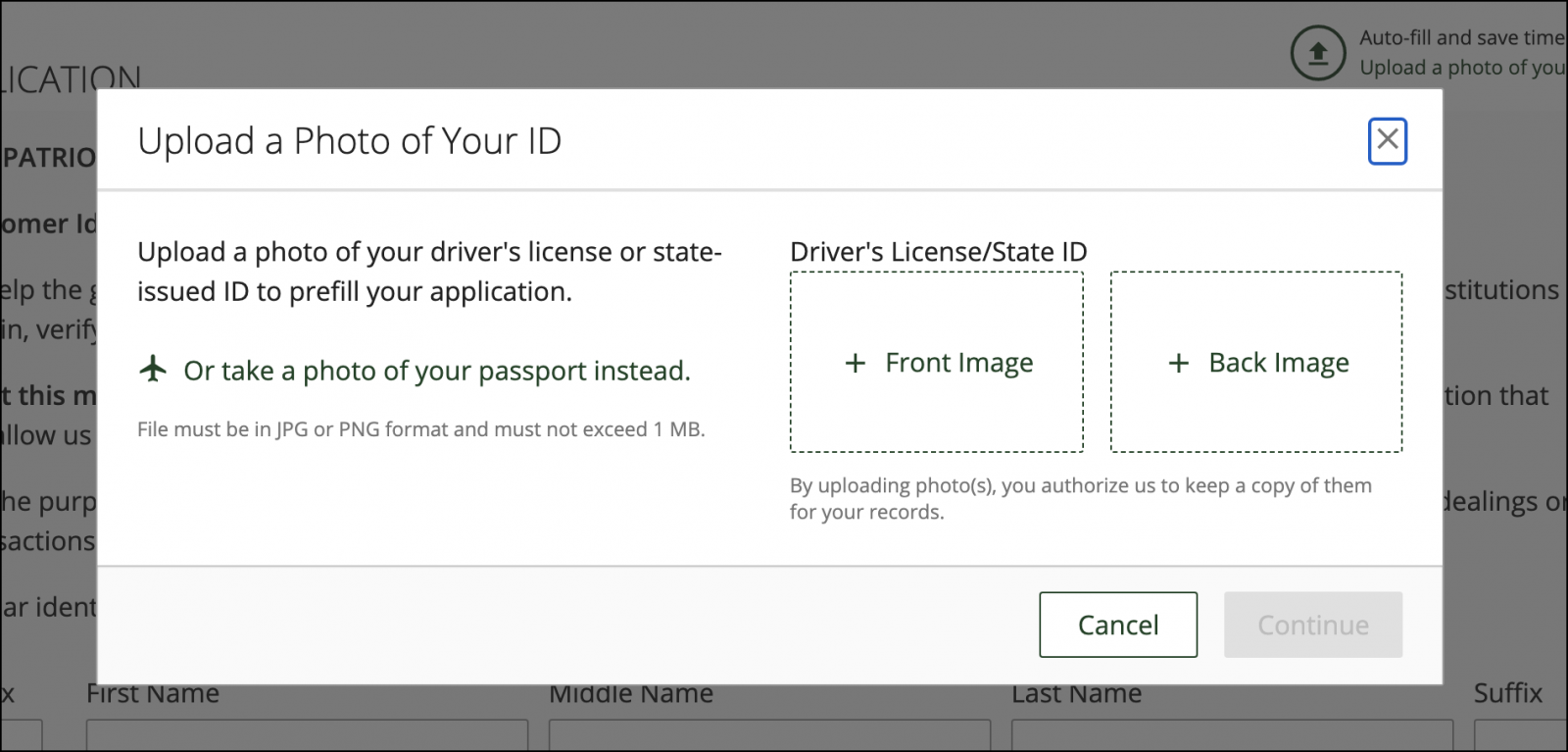 Select the account type you would like to open.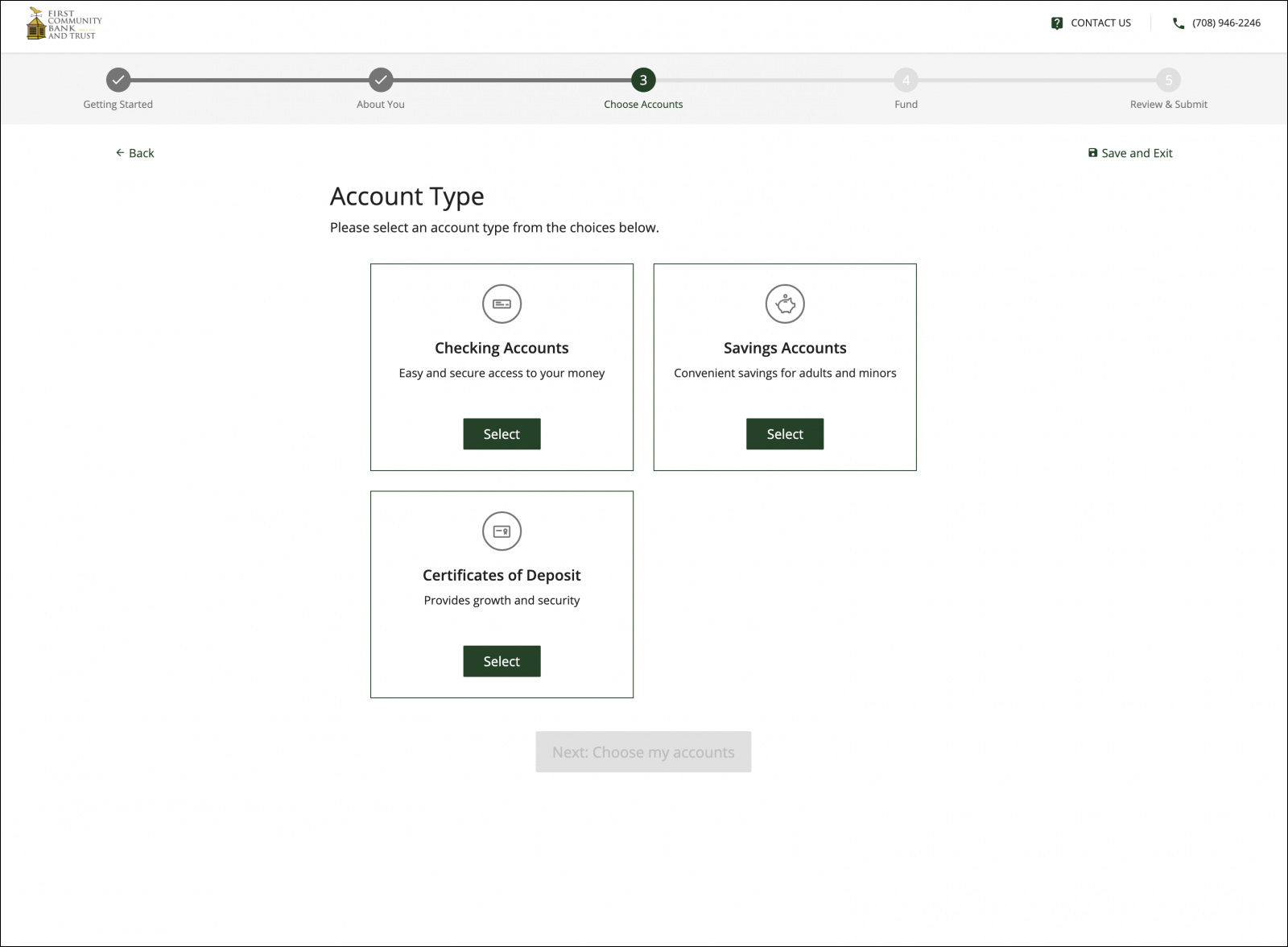 Choose the accounts you would like to open. Choose the add-ons you would like use. We suggest selecting all that apply.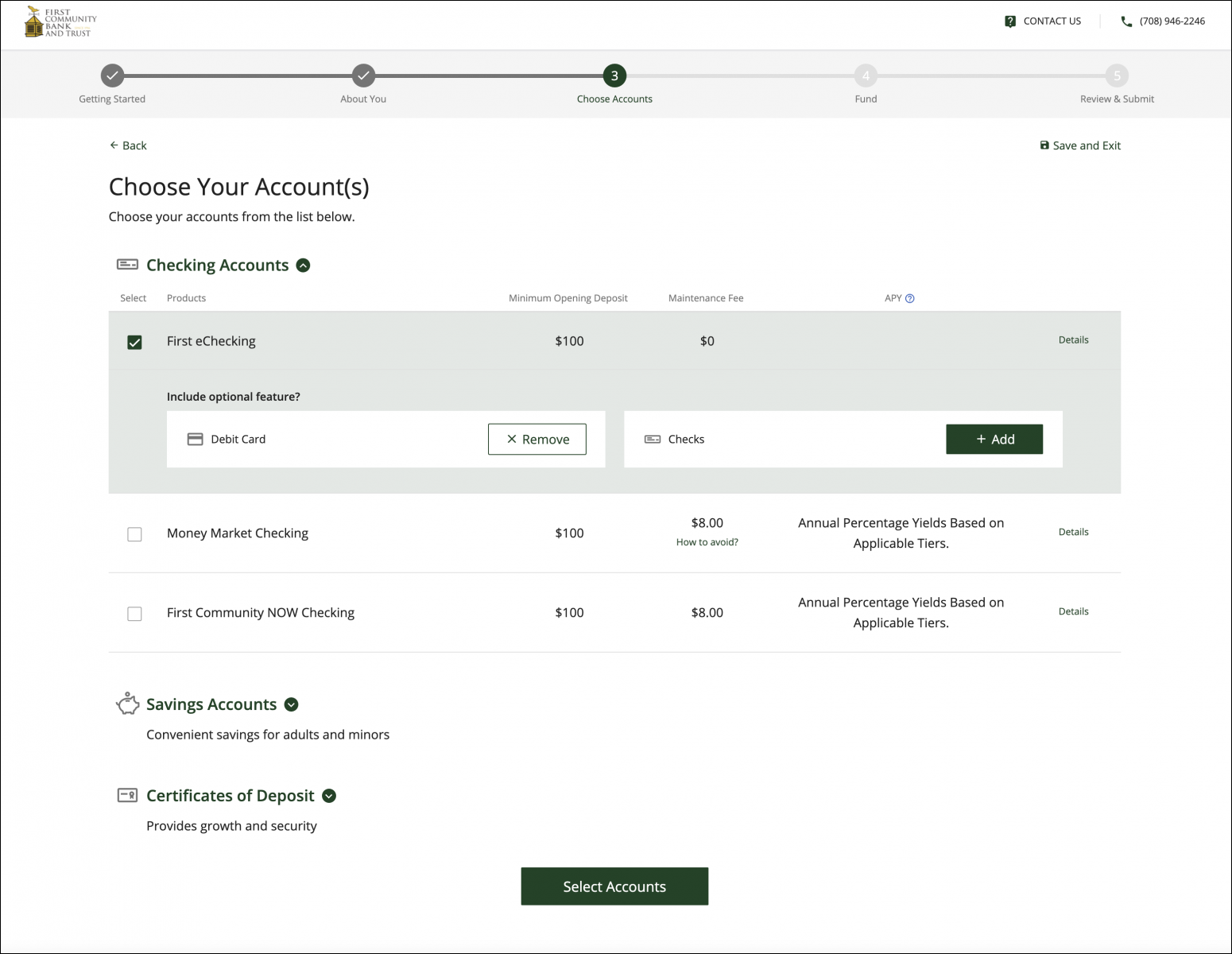 Add joint applicants or beneficiaries to your account(s).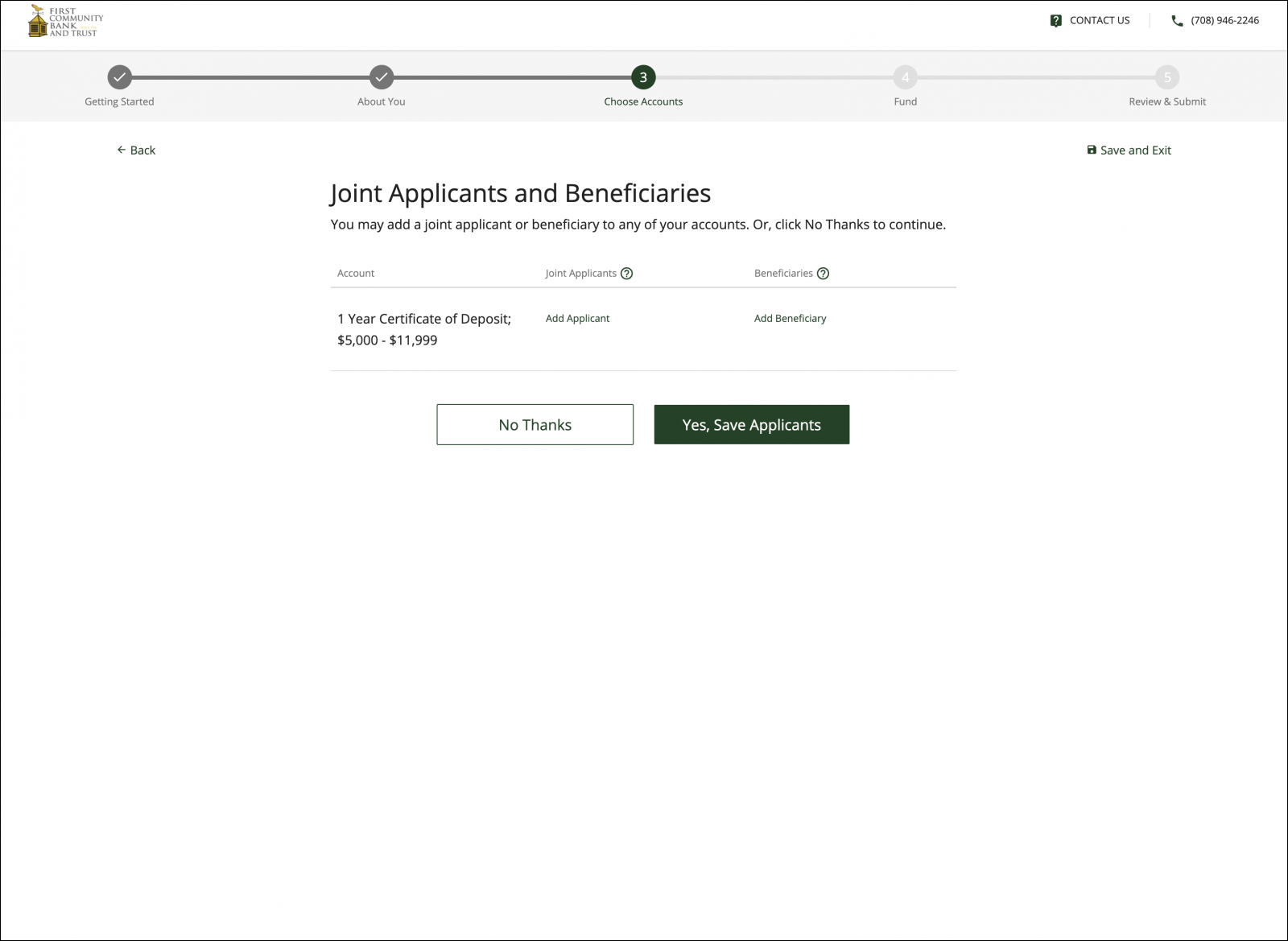 Choose how you would like to fund your account(s).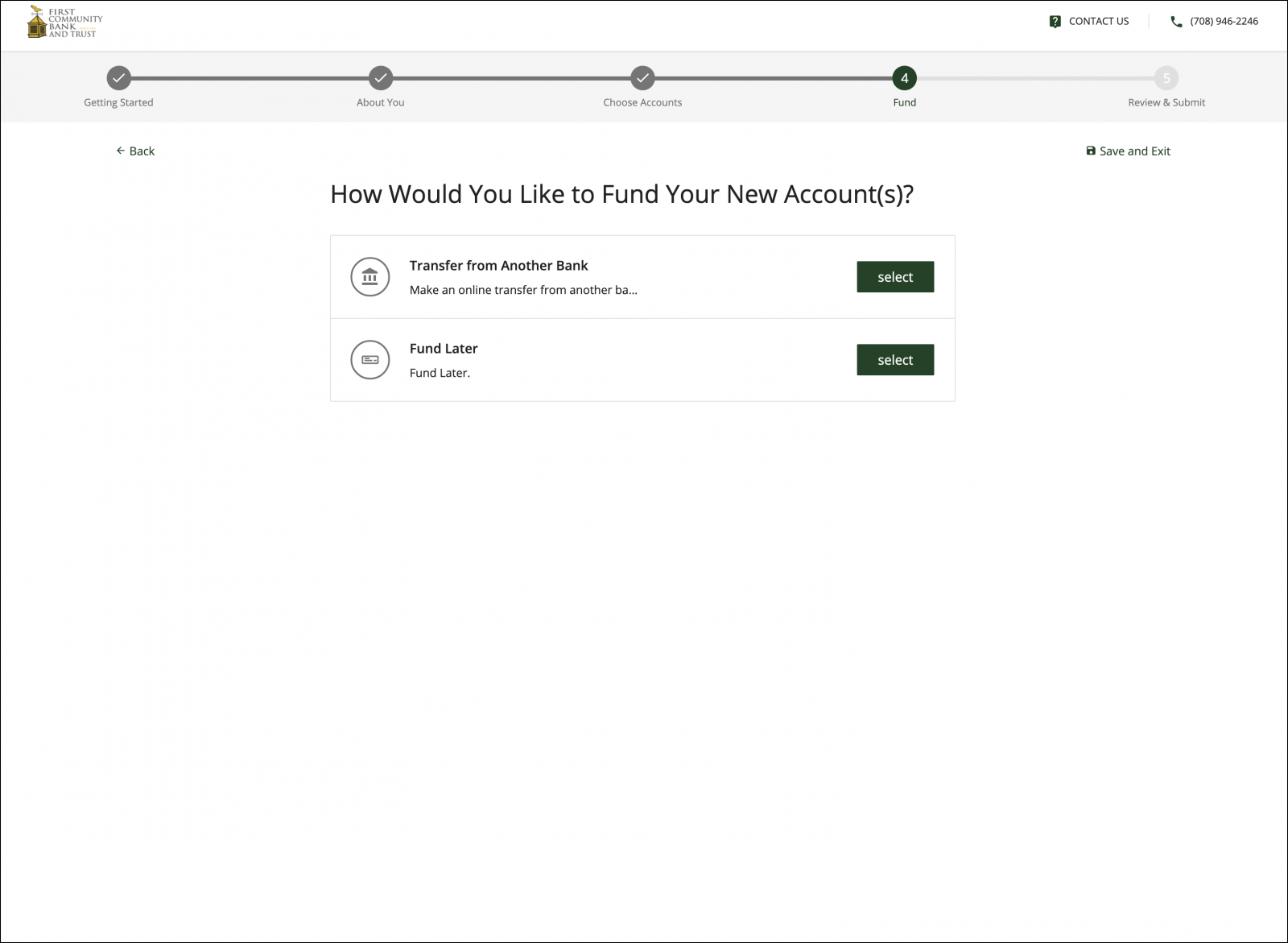 Fund at a later date. We'll contact you for funding information.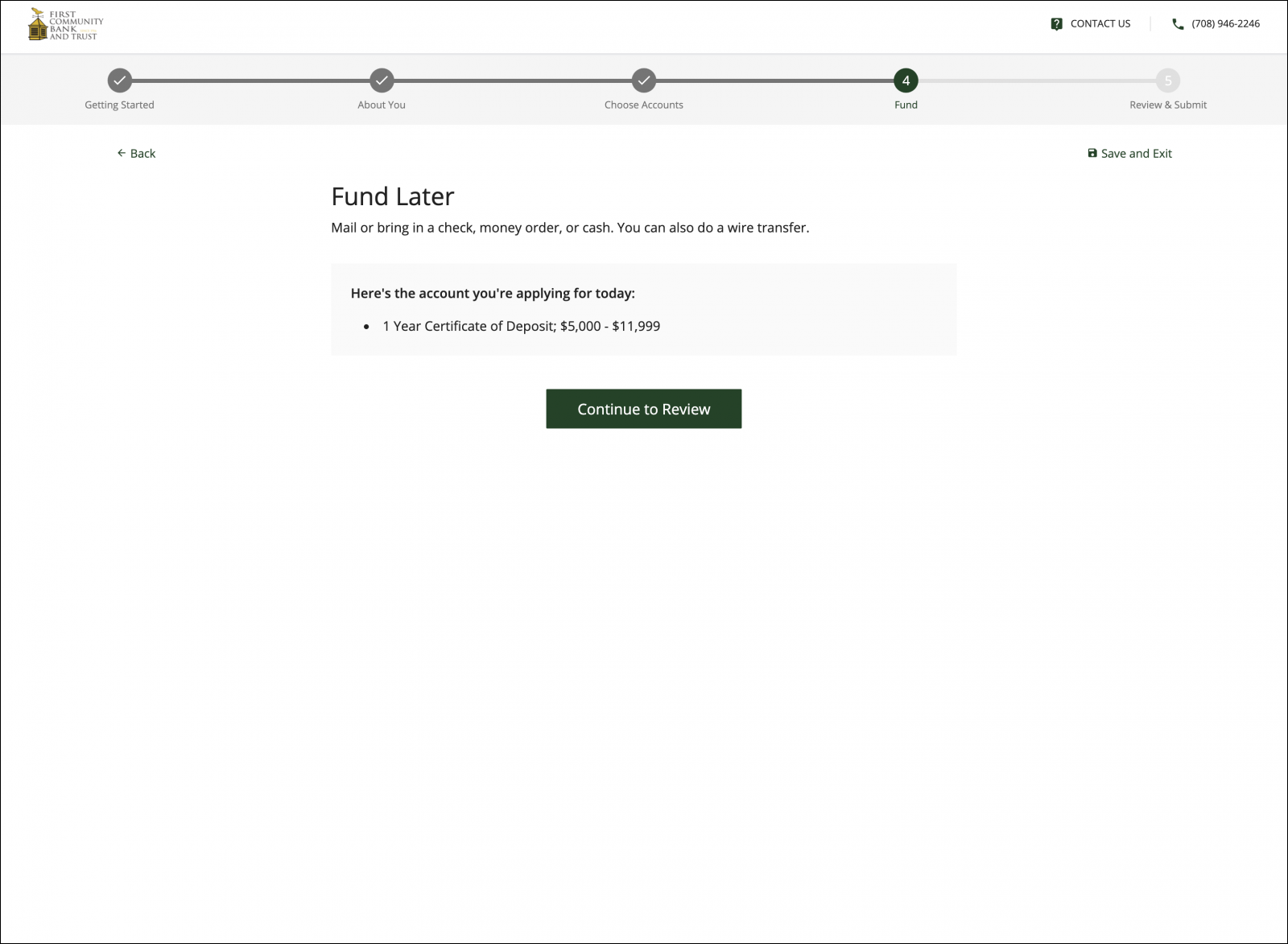 Fund from another institution by means of an ACH.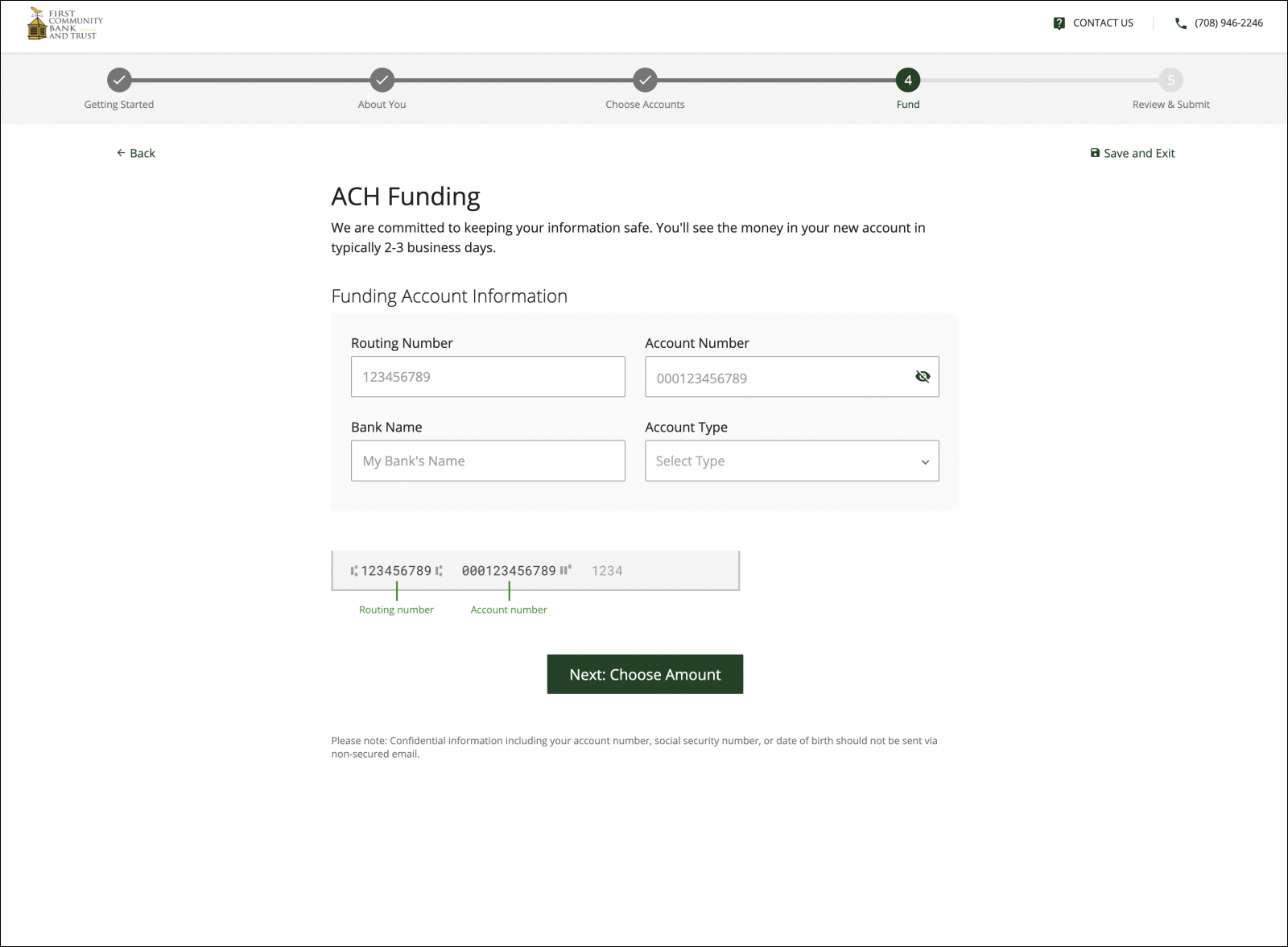 Agree to all agreements and disclosures presented to you.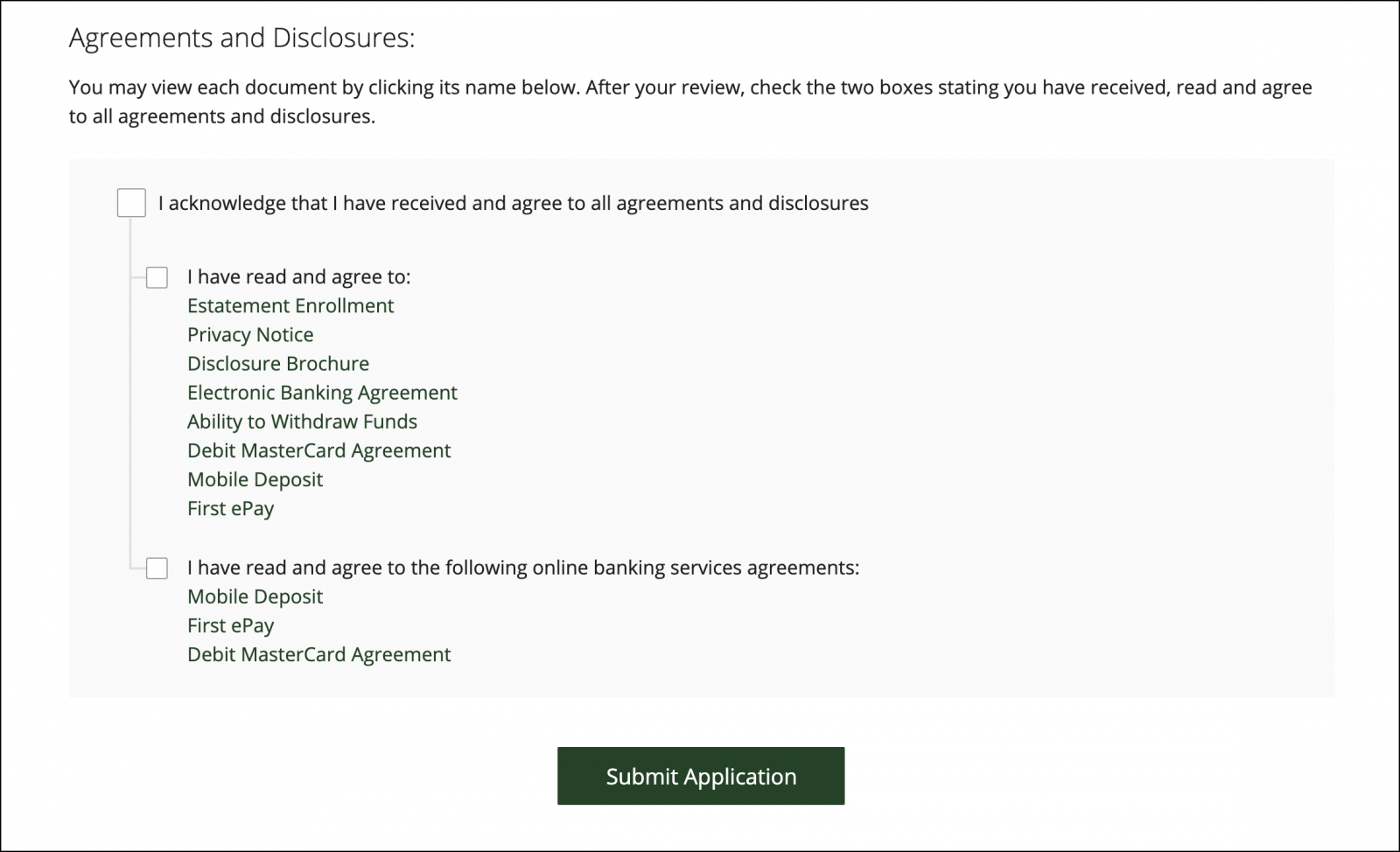 Thanks for choosing First Community Bank and Trust!
You will receive an email from us with further instructions on your application.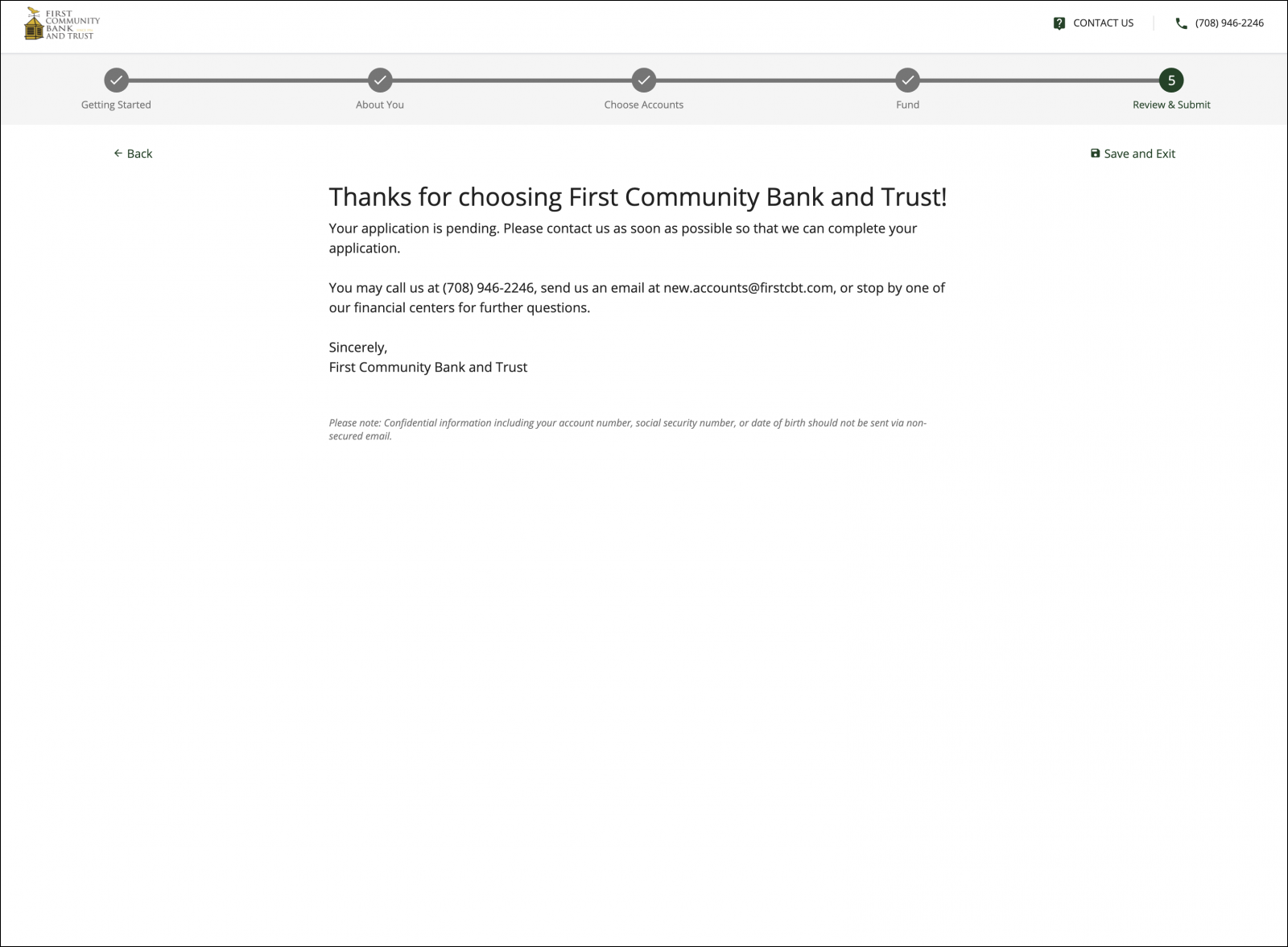 Need assistance opening an account online?
Call us in Beecher at (708) 946-2246 or in Peotone at (708) 258-0530 or send us an online message.
Solutions for all of your personal needs