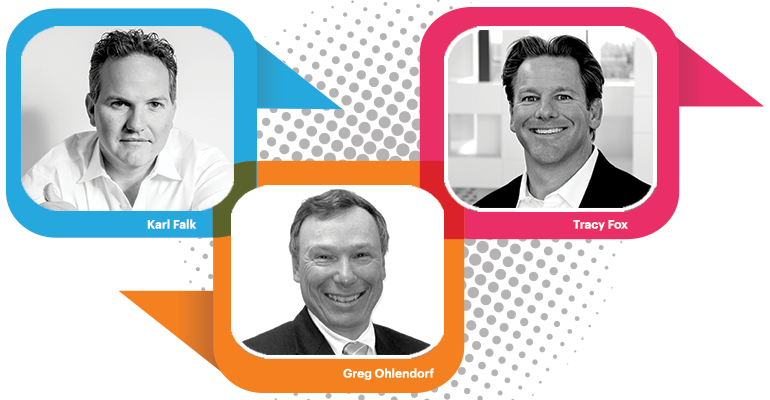 February 1, 2022
Banks need to send sensitive documents all the time, but secure email is clunky. Greg Ohlendorf of First Community Bank and Trust worked with a partner to make that hassle a thing of the past.
By Colleen Morrison, Independent Banker
---
When it comes to innovation, sometimes it's all about finding the right partner: one who shares community bank values. So believes Greg Ohlendorf, president and CEO of First Community Bank and Trust in Beecher, Ill.
"Innovation is the blending of what we've traditionally done well—a very high-quality, high-touch customer experience—with the modern technology required to be relevant," says Ohlendorf. "A healthy dose of technology is important as an enabler, but it has to be bolstered by high-quality support and employee training."
So, when $200 million-asset First Community Bank and Trust met secure file transfer software provider Botdoc back in 2019 at the debut ICBA ThinkTECH Accelerator, what solidified the relationship was the connection between the company's technology and the collaborative approach fueling its model.
"We see Greg as a partner, and it's a two-way street," says Tracy Fox, chief revenue officer and director of business development and sales of Botdoc, which is based in Colorado Springs, Colo. "Having that open line of communication means it's not just about our customers being happy, but also hearing how we can make our products better."
Karl Falk, Botdoc's founder and CEO, agrees. "First Community Bank and Trust is very forward leaning, always thinking about the customer and their needs," he says. "Problem-solving community banks like this will succeed and continue to grow."

As with any good third-party relationship, a fintech partnership should be founded on trust.
Greg Ohlendorf: Too many customers are willing to email secure information to you because it's easy. I don't want personally identifiable information sent by email, but secure email is clunky. Botdoc introduced a less cumbersome and advanced solution that takes that information and secures it but also offers a far better customer experience. It is a unique idea and super innovative. I knew I wanted to work with them right away.
Tracy Fox: Innovation in the community banking space is Greg's big passion, and it came out every time we talked.

A solid relationship addresses pain points and strengthens the customer relationship.
Karl Falk: For any business, if you're not thinking about the customer and understanding the frustrations, you're missing the mark. That's what community banks do really well: Put the customer first.
Fox: That's true. With Botdoc, First Community Bank and Trust has not only been able to close transactions more quickly and efficiently; they also have shared that it's taken their customer experience to a whole new level. Not too long ago, we were invited to do a demo for 40 or 50 community banks in Illinois, and those bankers shared their challenges with collecting information from customers in a secure fashion. Greg says that it was like looking in a rearview mirror, because those are problems he no longer has thanks to the fintech relationship.
Ohlendorf: Once we enabled Botdoc, we got rid of our cumbersome legacy product, and customers have loved it. They are blown away because Botdoc is so simple. For example, with the Paycheck Protection Program [PPP], customers were so stressed out, and what could be worse than having a complicated process for them? With Botdoc, they were able to get their information to us quickly. It took the friction out of the process. It had a huge customer impact.

A partner must scale with the bank's needs.
Falk: We continue to evolve our solutions to strengthen the bank's impact. We want it to be built into cores, loan origination systems and other platforms.
Fox: This ongoing development stems from the feedback we receive from our customers. For example, Greg will call my cell phone and say, "Hey, what do you think about this? Could we do this or that?" He's always exploring how we can make this better, address a friction point or solve a problem. In a partner relationship, you can explore things no one else is exploring, and we continue to do that.
Ohlendorf: I think attending the ThinkTECH Accelerator helps you find those true partners. It is so unbelievably powerful to hear the passion behind what the entrepreneurs are doing and what we can share with them. It truly is a collaborative process where we learn from them, and they learn from us. That makes for a powerful relationship.
---
Plan to join us for the 2022 ICBA ThinkTECH Accelerator
Since its inception in 2019, the ICBA ThinkTECH Accelerator has connected the most innovative, cutting-edge fintech companies in the world with more than 1,000 community bankers and industry leaders. Learn more about the 11 companies selected for this year's program and sign up to participate and lend your perspectives as we shape the solutions of tomorrow for the benefit of your bank and your customers at icba.org/accelerator.
---
Colleen Morrison is a writer in Maryland.