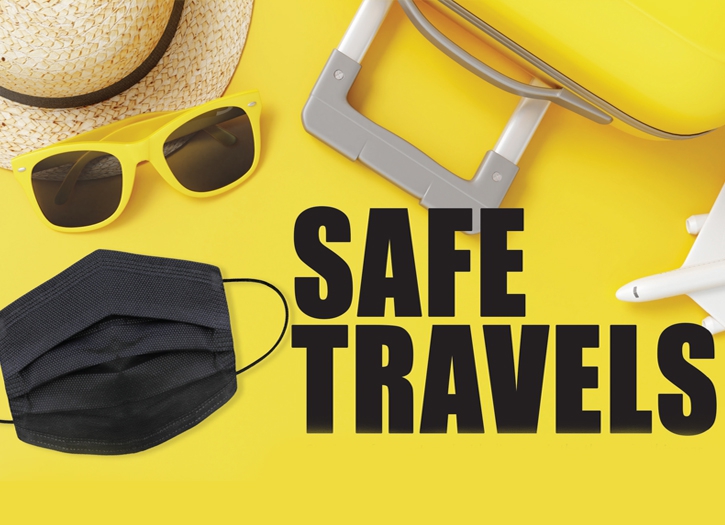 Beecher, IL 60401 (July 7, 2021)—As more Americans resume their travel plans—across the globe or beyond state lines, First Community Bank and Trust and the Independent Community Bankers of America (ICBA) remind consumers that advanced planning can help alleviate travel-related stressors, maximizing your enjoyment regardless of how long or how far you venture.
"Most financial experts advise limiting the use of cash and planning for the unexpected—including trip delays, cancellations, and last-minute expenditures for greater peace of mind while traveling," said Steve Koehn, Vice President at First Community Bank and Trust. "Should your travel not go as planned, and you get into a financial situation while away, give us a call. We are always willing to lend a helping hand."
ICBA and First Community Bank and Trust urge consumers to consider these 12 tips before they depart on their next trip:
Inform your community bank of your travel plans to avoid account holds or debit card rejections when unusual transactions are presented for processing or posted.
Ensure you have a chip-enabled card (like our Debit MasterCard), particularly if your travel plans take you overseas where chip technology is becoming a prerequisite for card acceptance.
Carry multiple cards with you so you have a backup. Families or couples may get even greater backup coverage if each person takes a different card.
Create transaction alerts for credit and debit cards. If you suspect your information has been compromised, contact your bank and credit card provider as soon as possible. For information about what to do in the event of a lost or stolen card, visit our website at www.firstcbt.bank or the Visa and Mastercard websites.
Bring a list of emergency phone numbers, including contact information for your bank if you are out of the country.
Inquire about special card features like travel accident insurance and traveler's assistance.
Know the limits on how much you can withdraw and save your receipts.
Use our bank for your currency purchases for low fees and an exact conversion rate.
Thoroughly check any ATMs that you use. Examine the card reader for signs of tampering. When in doubt, choose another terminal.
Lock away valuables such as passports, backup credit cards, copies of financial information, and extra cash in your hotel safe.
Use social media with care. Posting your pictures or whereabouts during travel could leave you susceptible to home invaders.
Monitor charge activity. Review purchases and ATM withdrawals with your bank and credit card companies when you return home.
Follow these simple rules and enjoy your stress-free travel as we all get back to enjoying the things that we have not been able to do for the last year. Remember, First Community Bank and Trust is always here for you when you need us.
About First Community Bank and Trust
First Community Bank and Trust is a privately-owned bank. Established in 1916 First Community Bank and Trust has been serving Beecher, IL, Peotone, IL and the surrounding communities for over 100 years. Our commitment to providing the best banking products and services is matched only by our outstanding customer service. We offer traditional community banking services, including mortgage, consumer, and commercial lending, as well as state of the art electronic banking services.
About ICBA
The Independent Community Bankers of America creates and promotes an environment where community banks flourish. ICBA is dedicated exclusively to representing the interests of the community banking industry and its membership through effective advocacy, best-in-class education, and high-quality products and services.
With nearly 50,000 locations nationwide, community banks constitute 99 percent of all banks, employ more than 700,000 Americans and are the only physical banking presence in one in three U.S. counties. Holding more than $5 trillion in assets, over $4.4 trillion in deposits, and more than $3.4 trillion in loans to consumers, small businesses and the agricultural community, community banks channel local deposits into the Main Streets and neighborhoods they serve, spurring job creation, fostering innovation, and fueling their customers' dreams in communities throughout America. For more information, visit ICBA's website at www.icba.org.
# # #