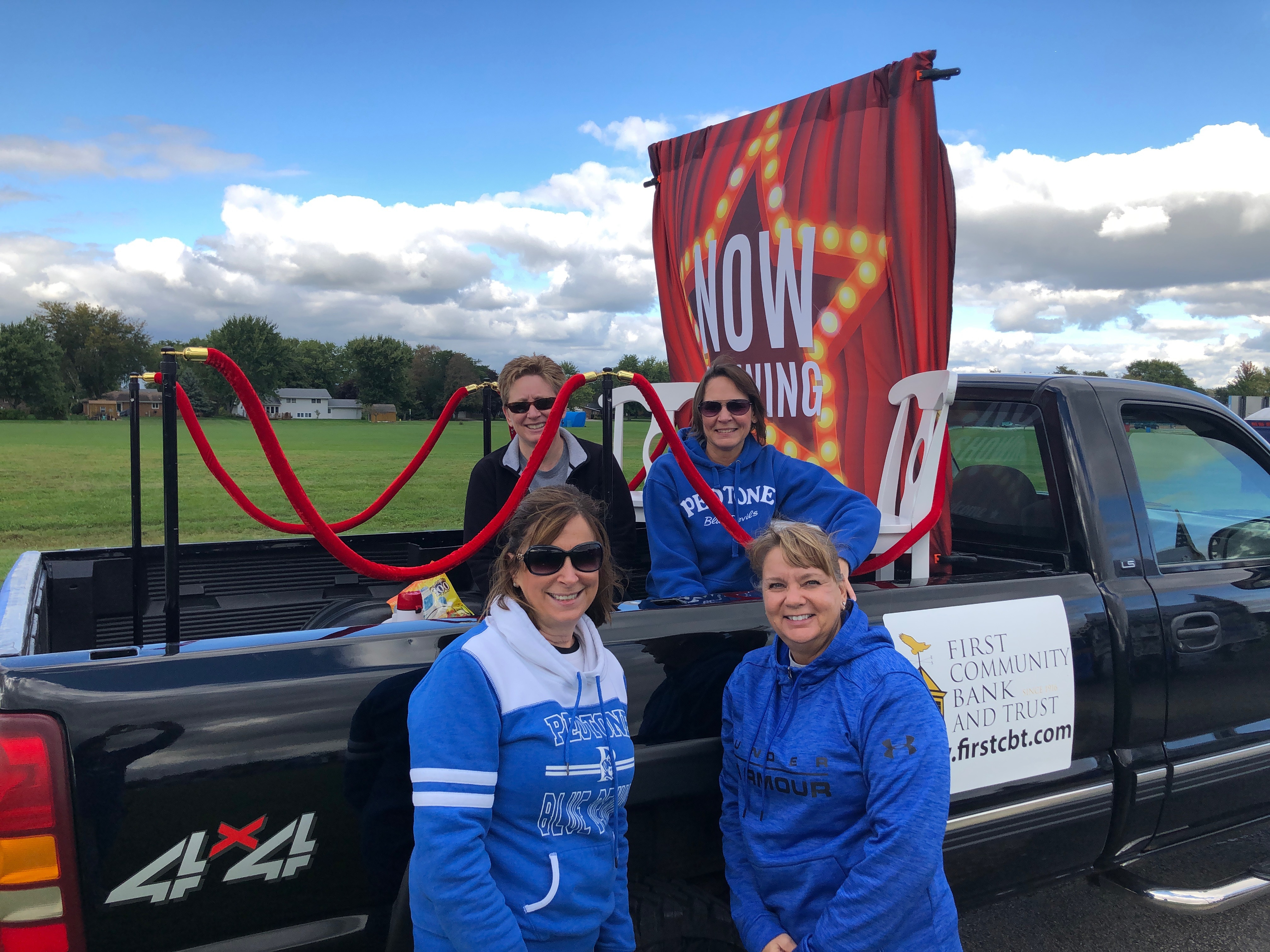 On Friday, October 4th, First Community Bank and Trust hosted its annual Homecoming Tailgate Party in the parking lot of the bank's Peotone Financial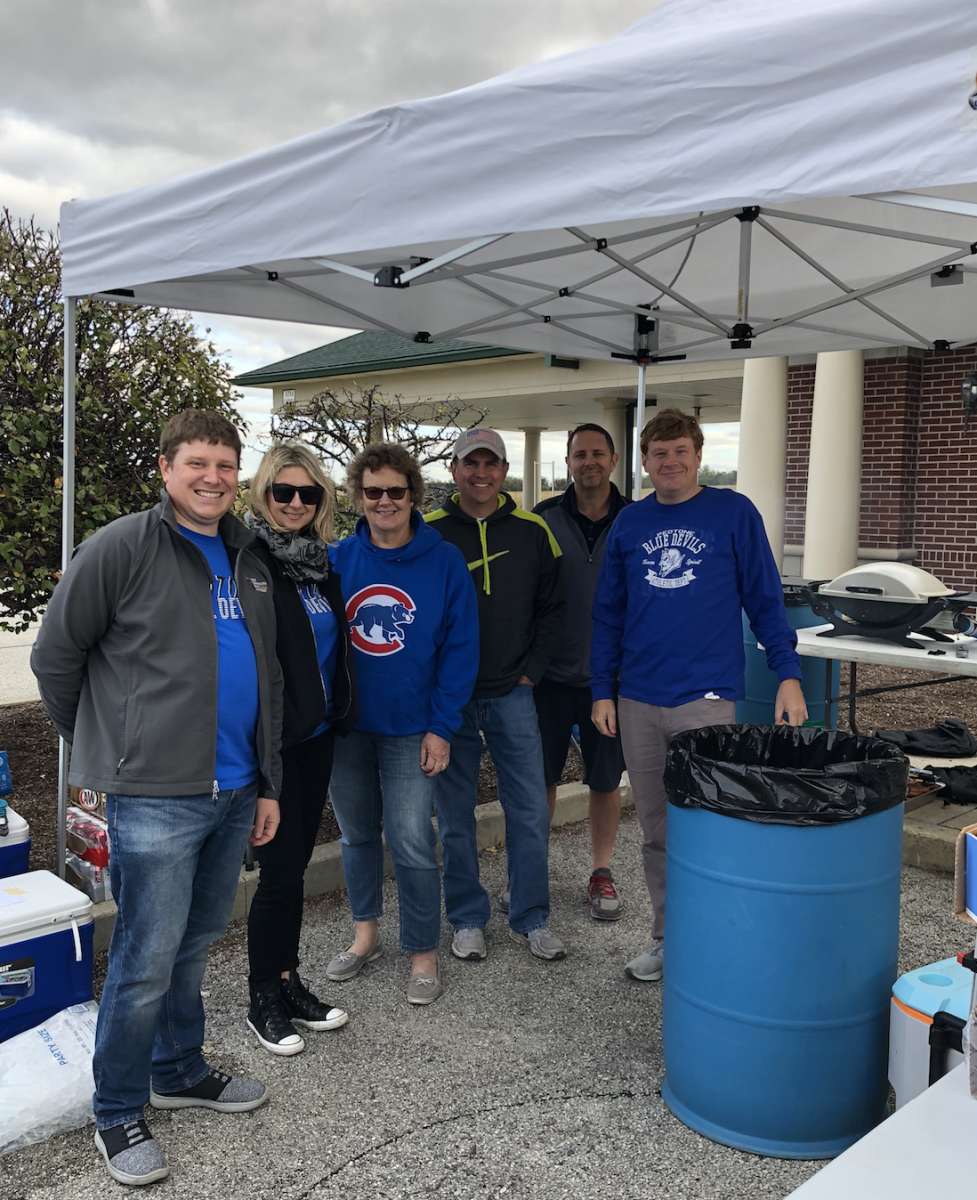 Center. The event, which provides hot dogs, brats, chips, pop, and music for attendees, has become a community tradition that First Community Bank and Trust is honored to host.
The crisp, fall weather made the perfect backdrop for this year's celebration. Around five hundred Blue Devil fans made their way from the annual homecoming parade to First Community Bank and Trust to continue the celebration ahead of the big game. Bank employees fired up the grill and donned their spirit wear in support of the Peotone High School Blue Devils.
This year's raffle giveaway included a FCB&T blanket and Tervis Tumblers,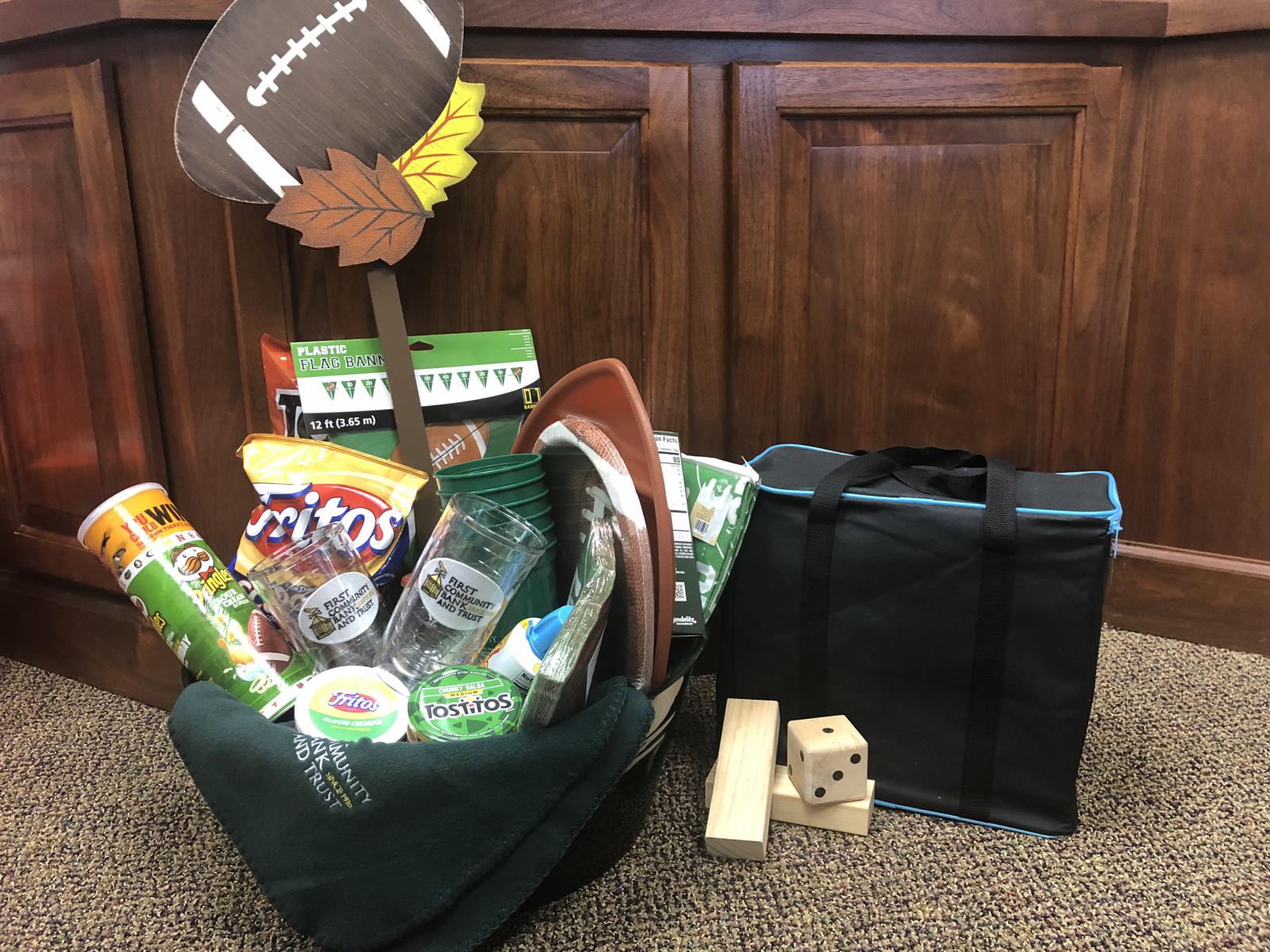 tailgate snacks and decorations, and a giant Jenga set. First Community Bank and Trust is pleased to announce that (insert raffle winner) took home the prize!
At the end of the evening, the Blue Devils came away with a 33–14 win, giving the community even more to celebrate. The bank would like to thank the community of Peotone for joining them for another great homecoming tailgate. Go Big Blue!
---
About First Community Bank and Trust
First Community Bank and Trust is a privately-owned bank. Established in 1916 First Community Bank and Trust has been serving Beecher, IL, Peotone, IL and the surrounding communities for over 100 years. Our commitment to providing the best banking products and services is matched only by our outstanding customer service. We offer traditional community banking services, including mortgage, consumer, and commercial lending, as well as state of the art electronic banking services.
Press Contact:
Bridget Goedke, Marketing Assistant
First Community Bank and Trust
(708) 946-2246