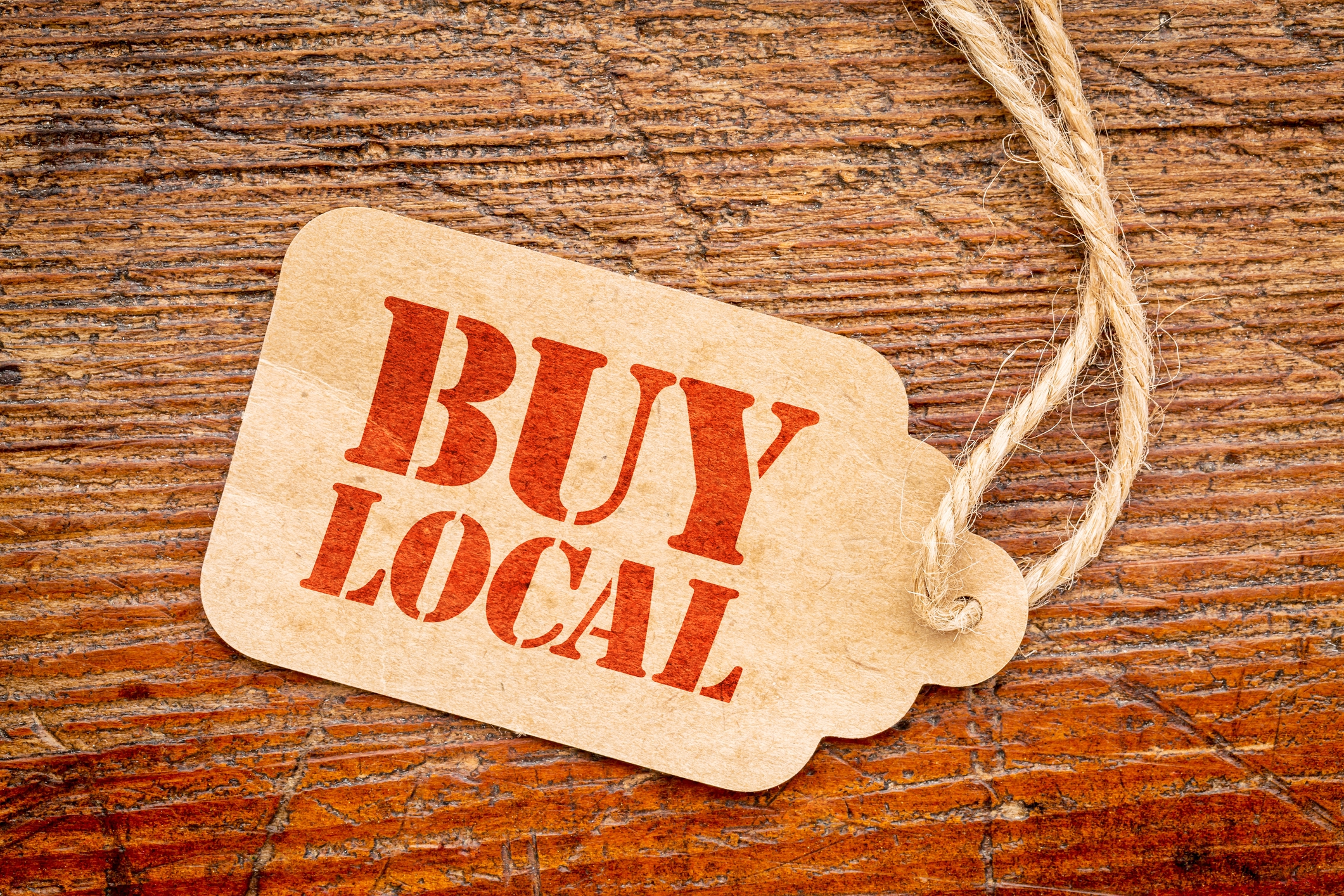 November 18th, 2019 - First Community Bank and Trust is encouraging consumers to Go Local when shopping for friends and family during the holiday season.
When you support locally owned and operated businesses by shopping or dining locally, every dollar spent is returned threefold to your local economy—putting your hard-earned money to work in the community you call home. Local businesses also create two out of every three new jobs in the U.S. annually, which means your support for these businesses also helps our national economy thrive.
"We are proud to serve as a financial incubator for many small businesses across the community, and we encourage consumers to Go Local for their holiday and year-round purchases," said Greg Ohlendorf, President and CEO of First Community Bank and Trust. "When small businesses succeed, everybody wins, opening the door for greater community reinvestment and innovation, which help our community thrive."
As the primary source of lending for the nation's small businesses, community banks will continue to help create small businesses and launch entrepreneurs' dreams across the nation. In fact, community banks with less than $10 billion in assets make more than 60 percent of all small business loans under $1 million and serve as the only physical banking presence in nearly one in five U.S. counties.
Show support for local entrepreneurs and small businesses throughout the year by participating in #GoLocal Wednesday and sharing your experiences via the #GoLocal hashtag or by following the hashtag #GoLocalHolidays.
---
About First Community Bank and Trust
First Community Bank and Trust is a privately-owned bank. Established in 1916 First Community Bank and Trust has been serving Beecher, IL, Peotone, IL and the surrounding communities for over 100 years. Our commitment to providing the best banking products and services is matched only by our outstanding customer service. We offer traditional community banking services, including mortgage, consumer, and commercial lending, as well as state of the art electronic banking services.
About ICBA
The Independent Community Bankers of America® creates and promotes an environment where community banks flourish. With more than 52,000 locations nationwide, community banks constitute 99 percent of all banks, employ more than 760,000 Americans and are the only physical banking presence in one in five U.S. counties. Holding more than $4.9 trillion in assets, $3.9 trillion in deposits, and $3.4 trillion in loans to consumers, small businesses and the agricultural community, community banks channel local deposits into the Main Streets and neighborhoods they serve, spurring job creation, fostering innovation and fueling their customers' dreams in communities throughout America. For more information, visit ICBA's website at www.icba.org.