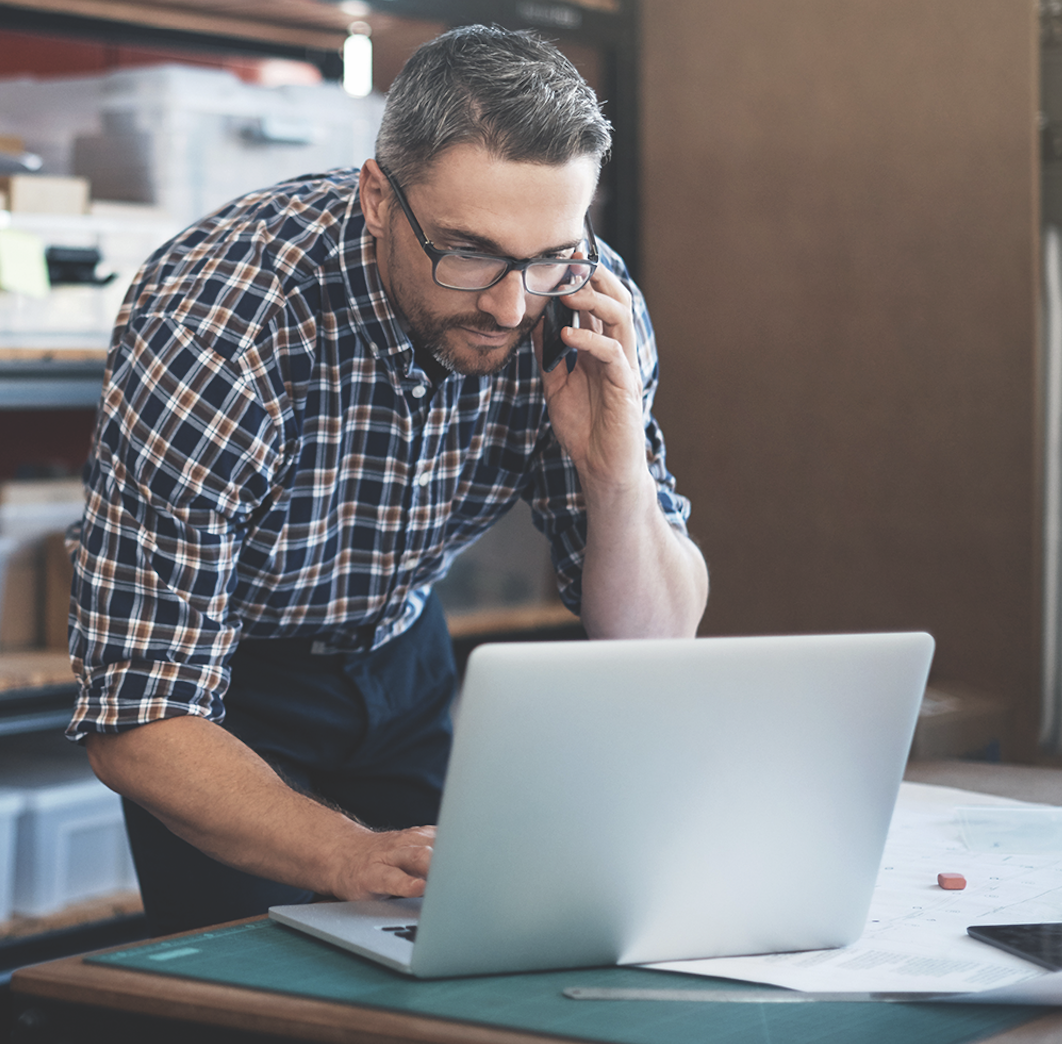 Support local commerce during National Small Business Week May 5-11
May 5th, 2019 – First Community Bank and the Independent Community Bankers of America (ICBA)® are lending their voices to the thousands of organizations nationwide encouraging Americans to shop locally and help support their local economies during National Small Business Week (May 5-11).
Small businesses create two out of every three new jobs in the U.S. annually. More than 50 percent of Americans either own or work for a small business.
"At First Community Bank and Trust, we know our small business customers and work to ensure their sustainability—today, tomorrow and for generations to come," said Greg Ohlendorf, President and CEO of First Community Bank and Trust. "We are relationship lenders, which means we give each small business customer our personalized attention and tailor our products and services to reflect their unique banking needs."
Even though they comprise just 20 percent of banking industry assets, community banks make more than 60 percent of all small businesses loans under $1 million. Community banks are also consistently rated as a preferred lender for small businesses, according to a series of studies from the Federal Reserve Banks.
"Small Business Week celebrates the entrepreneurial spirit and the visionaries who drive innovation and serve as the backbone of our nation's economy," said ICBA President and CEO Rebeca Romero Rainey. "Community banks serve as financial incubators for start-ups and trusted financial advisors for more established small businesses. As an industry, we are proud to support this critical source of job creation for our country."
Learn more about community banks at www.icba.org. For more on National Small Business Week visit www.sba.gov/nsbw/index.php. If you would like more information on how First Community Bank and Trust can help your small business, visit https://www.firstcbt.bank/business-banking/business-loans or call Cameron Ohlendorf, Assistant Vice President - Commercial Loans, at (708) 946-2246.
About First Community Bank and Trust
First Community Bank and Trust is a privately-owned bank. Established in 1916 First Community Bank and Trust has been serving Beecher, IL, Peotone, IL and the surrounding communities for over 100 years. Our commitment to providing the best banking products and services is matched only by our outstanding customer service. We offer traditional community banking services, including mortgage, consumer, and commercial lending, as well as state of the art electronic banking services.
About ICBA
The Independent Community Bankers of America® creates and promotes an environment where community banks flourish. With more than 52,000 locations nationwide, community banks constitute 99 percent of all banks, employ more than 760,000 Americans and are the only physical banking presence in one in five U.S. counties. Holding more than $4.9 trillion in assets, $3.9 trillion in deposits, and $3.4 trillion in loans to consumers, small businesses and the agricultural community, community banks channel local deposits into the Main Streets and neighborhoods they serve, spurring job creation, fostering innovation and fueling their customers' dreams in communities throughout America. For more information, visit ICBA's website at www.icba.org.
---
Press Contact:
Bridget Goedke, Marketing Assistant
First Community Bank and Trust
(708) 946-2246