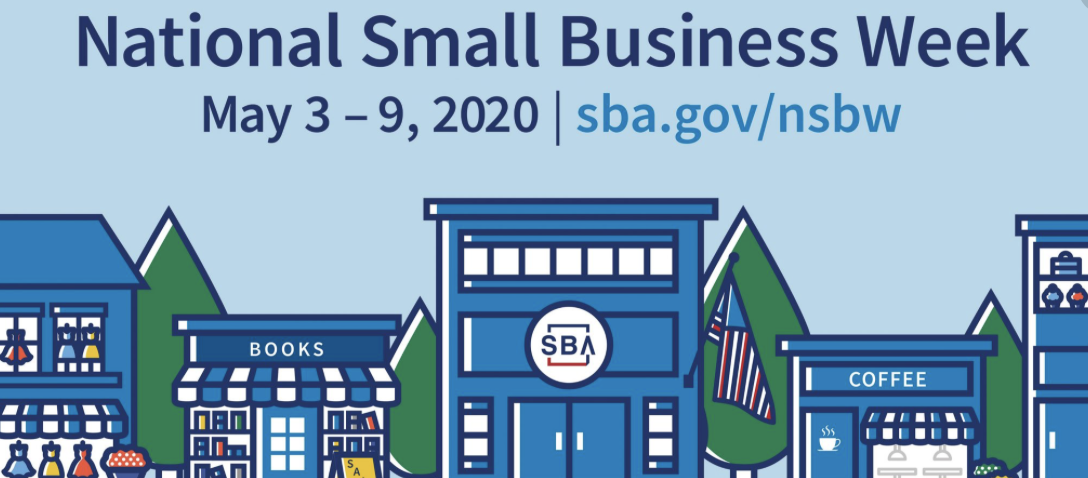 Shop Local for National Small Business Week May 3–9
Beecher, IL (May, 2020)—First Community Bank and Trust and the Independent Community Bankers of America (ICBA)® encourage Americans to support their local economies by shopping at small businesses during National Small Business Week, May 3–9. Small businesses create two out of every three new jobs in the U.S. annually.
"As a small business ourselves, FCBT values America's entrepreneurs and is committed to ensuring they continue to flourish—today, tomorrow and well into the future," said Greg Ohlendorf, President and CEO of First Community Bank and Trust. "Our customer-first focus and relationship-based lending approach allows us to give each small-business customer personalized attention and to tailor our products and services to address their unique banking needs."
Community banks make more than 60 percent of all small businesses loans under $1 million and are consistently rated as small-business lenders of choice, according to a series of studies from the Federal Reserve Banks.
"ICBA joins the nation's community banks in celebrating entrepreneurs whose vision and purpose serve as the backbone of our nation's economy," said ICBA President and CEO Rebeca Romero Rainey. "Community banks are proud to support this critical source of job creation for our country."
Learn more about community banks at www.icba.org. For more on National Small Business Week from the Small Business Administration visit www.sba.gov/nsbw/index.php.
---
About First Community Bank and Trust
First Community Bank and Trust is a privately-owned bank. Established in 1916 First Community Bank and Trust has been serving Beecher, IL, Peotone, IL and the surrounding communities for over 100 years. Our commitment to providing the best banking products and services is matched only by our outstanding customer service. We offer traditional community banking services, including mortgage, consumer, and commercial lending, as well as state of the art electronic banking services.
About ICBA
The Independent Community Bankers of America® creates and promotes an environment where community banks flourish. With more than 50,000 locations nationwide, community banks constitute 99 percent of all banks, employ nearly 750,000 Americans and are the only physical banking presence in one in three U.S. counties. Holding more than $5 trillion in assets, nearly $4 trillion in deposits, and more than $3.4 trillion in loans to consumers, small businesses and the agricultural community, community banks channel local deposits into the Main Streets and neighborhoods they serve, spurring job creation, fostering innovation and fueling their customers' dreams in communities throughout America. For more information, visit ICBA's website at www.icba.org.
Press Contact:
Bridget Goedke, Marketing Assistant
First Community Bank and Trust
(708) 946-2246 • bgoedke@firstcbt.com