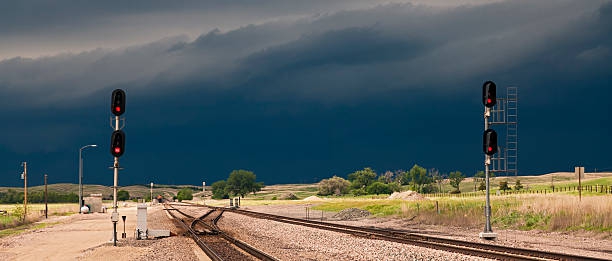 Beecher, IL (Sept. 7, 2023)—Weather and health-related natural disasters can cause extensive property damage and wreak financial havoc on families and communities. In recognition of National Preparedness Month, First Community Bank and Trust and the Independent Community Bankers of America (ICBA) are advocating simple measures to help consumers with preparation and recovery to reduce their financial impact.
"While we can't avert natural disasters, we can help our customers minimize their financial devastation by enacting a plan to safeguard their finances and minimize the financial fallout," said Steve Koehn, Senior Vice President at FCBT. "As your trusted partner and ally, trust in First Community Bank and Trust to help you with any recovery or rebuilding process so you can remain focused on the personal safety of you and your loved ones."
FCBT and ICBA offer the following tips to help customers make a plan and regain their financial wherewithal following a natural disaster.
Establish an emergency savings account for use in a crisis and keep a small amount of cash on hand in case you're unable to access funds electronically and need to purchase necessary supplies, fuel or food.
Prepare backup communications plans if both cellular and landline services weaken.
Store digital and paper copies of financial documents, including investment records, property deeds, insurance policies, tax information, wills, trusts and financial and medical powers of attorney.
Make copies of personal documents— Driver's licenses, passports, Social Security cards, birth certificates, adoptions, marriage and divorce papers, property deeds and titles.
Print contact information for trustees, guardians, and executors and store them away for safe keeping.
Create an inventory of personal and household valuables and use photo or video documentation to help assess their value and determine replacement costs.
Contact your insurance agent or visit the Federal Emergency Management Agency's (FEMA) website, to determine if you need a flood insurance policy. For more helpful financial preparedness tips, download the Emergency Financial First Aid Kit to get started planning today.
"Community bankers are financial first responders as stewards of their community," said ICBA President and CEO Rebeca Romero Rainey. "Rely on their financial expertise to help you evaluate your financial preparedness before these unexpected, stressful events occur, to help reestablish your financial footing."
For more information on crisis preparedness visit ICBA's website at www.icba.org/news/crisis-preparedness.
About First Community Bank and Trust
First Community Bank and Trust is a privately-owned bank. Established in 1916 First Community Bank and Trust has been serving Beecher, IL, Peotone, IL and the surrounding communities for over 107 years. Our commitment to providing the best banking products and services is matched only by our outstanding customer service. We offer traditional community banking services, including mortgage, consumer, and commercial lending, as well as state of the art electronic banking services.
Press Contact:
Steve Koehn, Senior Vice President
First Community Bank and Trust
(708) 946-2246
About ICBA
The Independent Community Bankers of America creates and promotes an environment where community banks flourish. ICBA is dedicated exclusively to representing the interests of the community banking industry and its membership through effective advocacy, best-in-class education, and high-quality products and services.
With nearly 50,000 locations nationwide, community banks constitute 99 percent of all banks, employ more than 700,000 Americans and are the only physical banking presence in one in three U.S. counties. Holding more than $5 trillion in assets, over $4.4 trillion in deposits, and more than $3.4 trillion in loans to consumers, small businesses and the agricultural community, community banks channel local deposits into the Main Streets and neighborhoods they serve, spurring job creation, fostering innovation, and fueling their customers' dreams in communities throughout America. For more information, visit ICBA's website at www.icba.org.
# # #