CardValet®
Manage my cards. Always. In. Control.
CardValet® is ideal for cardholders who want control of their Debit MasterCard and to protect and manage their debit card through their mobile device. Look for it under the "Manage My Cards" link on the First eBanc Mobile home screen.
Take it for a spin
Learn about CardValet for when you need it most
View the screen shots below for step-by-step instructions to access CardValet.
• Tap "Manage my cards on your First eBanc Mobile app home screen, use the Block Card toggle switch for lost or stolen cards, set card limits by Transaction Amount, Location and Merchant.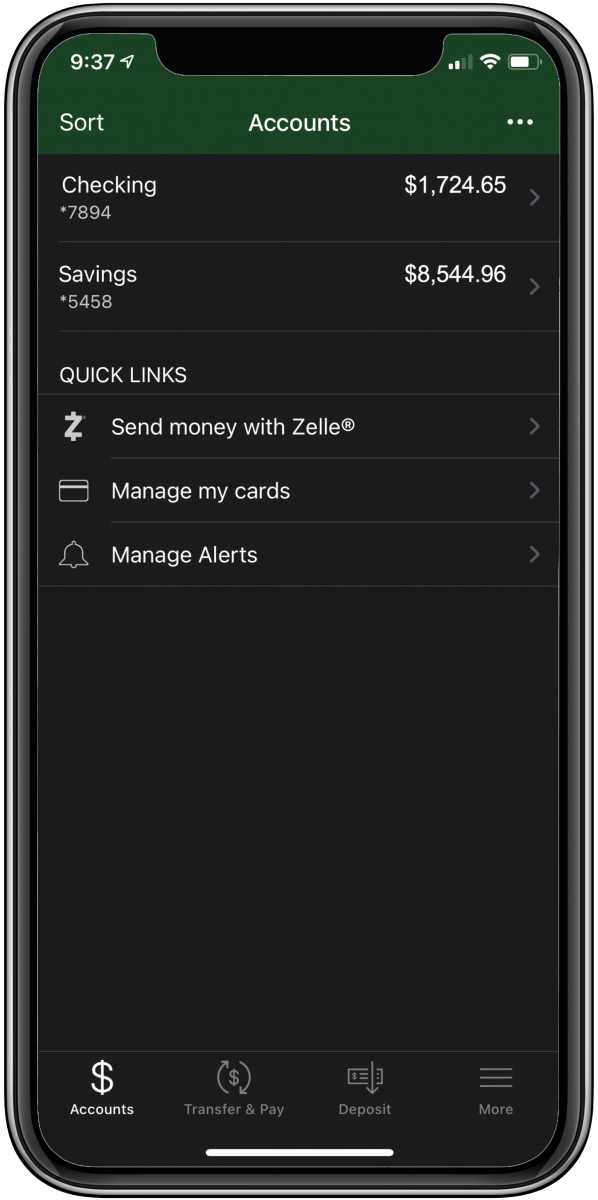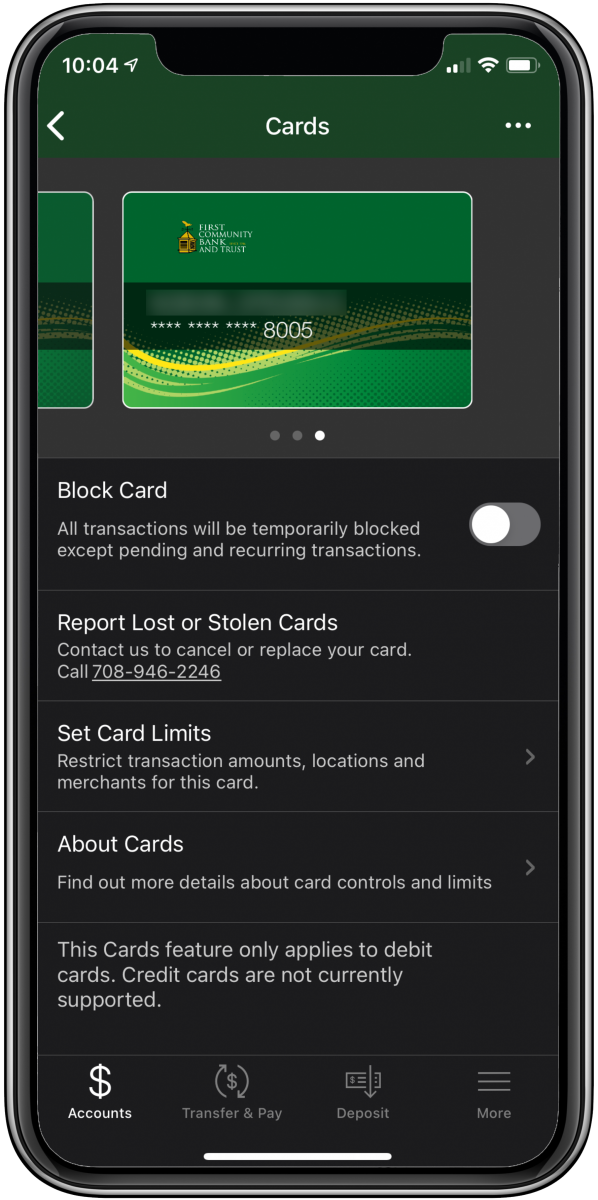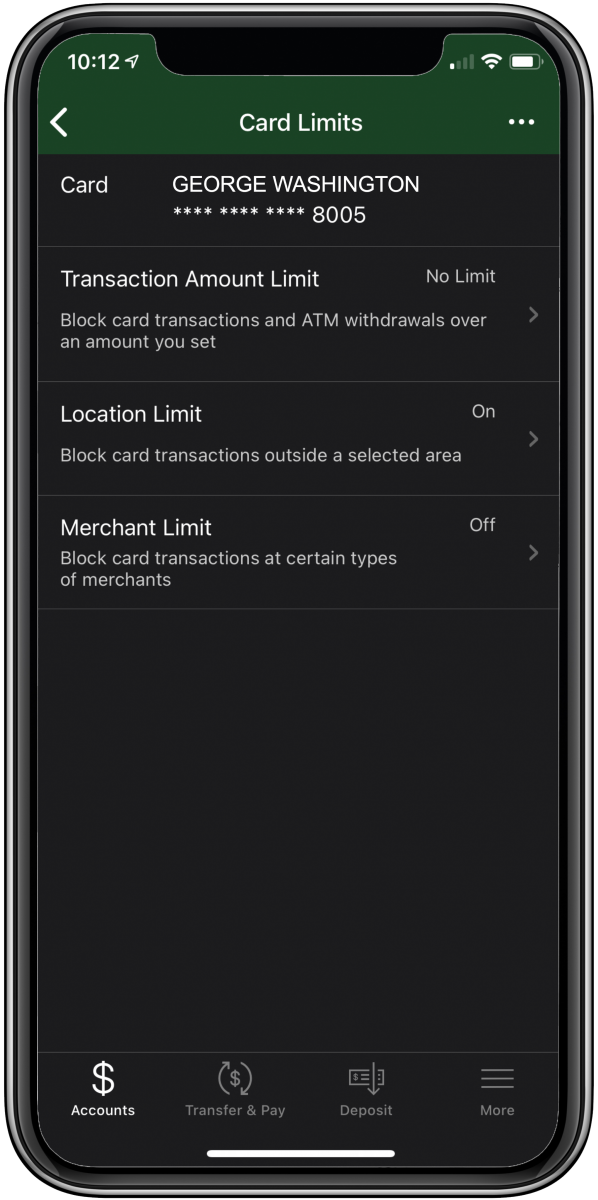 Play it Safe
Debit cards offer both convenience and risk. You can make purchases easily, but if your card falls into the wrong hands, your personal information could be vulnerable. Safeguard your information with CardValet, the service that lets you protect your cards against fraud and theft by allowing you to block your card and set debit card limits.
Fraud Protection
Block Your Card: You can block all transactions to your card by simply tapping the slider.
Report Lost or Stolen Cards: This is a quick place to contact us about your lost or stolen debit card. (After hours, you can call: In US: 1 (800) 627-8372
Out of US: 1 (636) 722-7111)
Set Card Limits: Allows you to set transaction account limits, as well as specific merchant and geographic location limits.
About Cards: learn more about the security features we are offering for your Debit MasterCard.
Control Spending
Overspending is easy. Now, sticking to your budget can be too. Take control of your finances by setting spending thresholds, specifying merchant types and turning your cards on and off. Want to spend $100 at the grocery store? Only allow the purchase of gas? CardValet empowers you to control your debit card spending in real-time.
Spending limit: Setting a specific dollar amount limit.
Location limit: Control where your card can be used by blocking transactions that are international or outside a selected area.
Merchant Limits: Specify thresholds by merchant types, such as gas, groceries or retail stores.
Parental Controls
Whether they're at the local mall or away at college, your kids want to spend money. You need a way to support their needs, while managing their spending. Enter CardValet. With convenient features like threshold limits, merchant categories and location and on/off controls, you decide where, when and how your children use their payment cards.
Total Control of your Debit MasterCard
We think you will like the control that CardValet gives you for your Debit MasterCard. If you should have any questions, feel free to give us a call at (708) 946-2246 or (708) 258-0530.
Need assistance with CardValet?
Call us in Beecher at (708) 946-2246 or in Peotone at (708) 258-0530 or send us an online message.
Solutions for all of your personal needs
® MasterCard is a registered trademark of MasterCard International. ® CardVelt is a registered trademark of Fiserv, Inc.